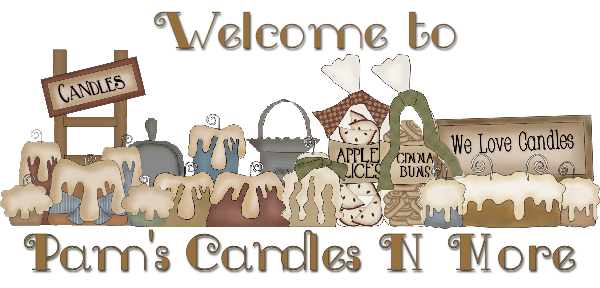 Welcome to Pam's Candles N More
Wax dipped scented teddy bears, dipped scented TP air fresheners, made fresh to each order by me.
Home made hand poured candles, soy tarts, smelly jelly air freshener and bath & body products all made fresh to each order.
We will also have lot's of home decor items.
I accept paypal.
Shipping charges will be determined by using your zip code and weight of pkge(s).
Insurance is optional but, if not purchased I am not responsible for any damage and or loss once product is shipped out.
Delivery Confirmation number is 0.70 cents.
Please allow 7-14 days for delivery.
Thank You so much for coming and shopping with me.
Pam :)